Figuring Out the Right Bra Size for You
A bra that fits perfectly makes a woman look thinner, sexier and more attractive. Sadly, there are thousands of women out there who are unaware of their correct bra size and shape. Wrong bra size is not only unsexy; it is a source of great discomfort to the wearer, as Danae Shell, lingerie expert behind Knickersblog.com found out. For years she suffered in size 38D until the day she found out that her correct bra size was, in fact, 36G. She and her business partner Alison Bryant, also a lingerie expert, share the following tips and advice for women.
Find the right bra size: There's two ways to discover your bra size, according to Shell. The first is to go to a reputable lingerie store that carries cup sizes bigger than Ds. Lingerie experts in major department stores and lingerie shops are always ready to help you, if only to boost their sales. Another way is to use the free DIY sizing created by Shell and Bryant which is available at http://www.knickersblog.com/bra_fitting_guide.
Things to be avoided: Tightening up the straps to make the bra fit better is a bad idea, because the support should come from the band, according to Shell. A strap that is too tight pushes against the nerves and may cause migraine. It also causes the underwire to push against the breasts which may result in tears, lumps and cysts over a long period of time. The bottom line is anything that makes your bra uncomfortable to wear should be avoided.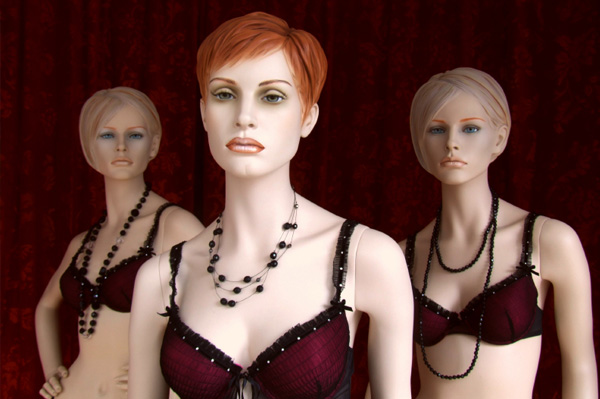 Always get yourself bra-fitted: There are so many different shapes and sizes of bra that it is really difficult to find the best fit for any woman by simply measuring her breasts with a measuring tape. The best way to find the best fit for you is to get help from an experienced fitter, who will not only figure out what size you are, but will also recommend the right manufacturer and the best style for you.
The bigger, the better: Many women in America have the misconception that big bras make them look fat and unattractive. That's why they wear size DD which is actually a small size, while their breasts demand F, G or H cups. Some companies have capitalized on this misconception by selling size DDD, which is not a genuine size. A bigger cup makes a woman look sexier and more beautiful, according to Shell.