Aromatherapy For Seasonal Insanity
The apples are ripe on the trees, the yard is buried in colourful dry leaves, and there is that distinct crisp bite in the air that can mean only one thing: that's right! Christmas is just around the corner!
At this time of year, my life gets a little crazy. There's the kids to see off to school and hubbie to work, the cat to let out, the dog to walk, the laundry to get into the machine, the cat to let in, the job to get to, dinner to prepare for the family's return (I love how they leave their wet boots piled by the door in front of the air register), dishes to wash, pans to soak, the cat to let out, the dog to walk, the cat to let in, the kids to get ready for bed, and oh, sod! I forgot the clothes in the washer and here's my lovely daughter with a week's worth of football jerseys and socks to add in. I get the housework done but who has time to freshen and deodorize after an active family each and every day? On the other hand, who wants to smell an active family each and every day?
Yankee Candle to the rescue! Nothing says "Christmas", "motherhood", and "home" to me more than the scent of sugar cookies baking in the oven. Sure, I could just whip up a batch of cookies.... heh, yeah, okay. Who has the time? Besides, who needs all those calories? Instead, I'm just going to light up one of my lovely "Christmas Cookie" candles and have the house smelling like I did! (Sorry, kids!) No one does Christmas candle scents like Yankee Candle does!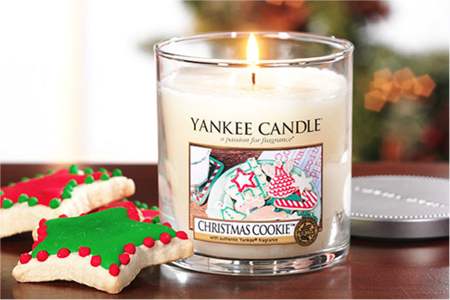 And, naturally, now that I'm wrestling with a load of fusty laundry, my mother-in-law calls to announce a surprise inspection - I'm sorry, was that my "outside voice"? I meant to say "lovely visit". Time for emergency measures: hubbie to the bakery for an apple pie; kids in the tub to scrub off the biro; animals out; baking dishes and utensils tossed in the sink; and, for the final touch, my "Apple Wreath" candle to fill the air with the scent of apples, cinnamon, and walnuts! Candles from Yankee Candles UK freshen the air for ages - they even outlast my mother-in-law! She'll never know the difference, although she might wonder just how long I'm going to keep that pie going in the oven.
Article contributed by Garima Mehta