3 Ways to Pay for Your Breast Lift
When looking at getting plastic surgery done, the first thing that comes to most people's minds is how they are going to afford the procedure in the first place. While knowing what procedure you want and who you want to do the surgery is important, so is figuring out how you are going to afford it. It isn't going to do you any good to have everything else in place when you have no way to pay for it. Thankfully, there are a couple of different ways you can explore to go about getting the procedure done in a flash.
Consider Putting it on Your Charge Card
One of the easiest ways to pay for your surgery is to charge the cost of the procedure on your Visa, MasterCard, Discover or American Express. Not only does this give you an ample amount of time to pay for the procedure, but you aren't going to be stuck paying a small fortune up front just to get the procedure under way. Consider looking into one of your cards with the lowest interest rate and charging your surgery to prevent paying a lot in interest over the life of the balance.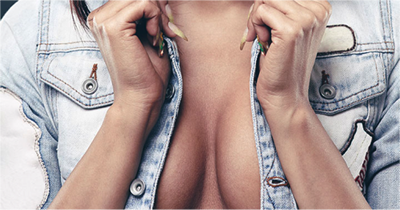 Save Up for the Procedure
While this isn't exactly the best option for those who are looking for a quick answer, it is the most beneficial for your pocketbook. With this option, you don't have to worry about paying anything extra in interest. Once you pay for the procedure with cash, there aren't going to be any additional bills coming your way. You are done and paid in full, which is the best feeling in the whole world. Wouldn't you rather have your procedure paid for and be debt free?
Ask about Their Special Financing Options
For those who don't have a credit card with enough money available on it to pay for the procedure, this might be the best possible alternative. With this option, you can apply on their website and get an answer in no time. If you are approved for the card, you can charge the cost of the procedure at any number of participating providers and pay for it over the course of time with low monthly payments. They often have specials available to help you save on the interest and other costs associated with the card.
The best thing you can do is spend some time researching what methods are going to be available to you. For some, credit simply isn't an option due to past credit troubles. Only you know what option is going to be available to you and what one you feel comfortable with. Don't assume that you are stuck with no way to get the procedure done you want. You are in control of your situation, so take the time and do some research to determine what alternatives there are available with your chosen provider to begin the process to a whole new you in no time.